Back in this beauty 🏁 TV Times: Qualifying / Sunday – 12:30-2 PM ET / FS1 Eliminations / Sunday – 2-5 PM ET / FS1 @nhra @blazeprobes @JimDunnRacing @WWTRaceway #MidwestNats #NHRACountdown #NHRACampingWorld #SpeedForAll #NHRAonFOX https://t.co/0q2ckI8a4C
Read More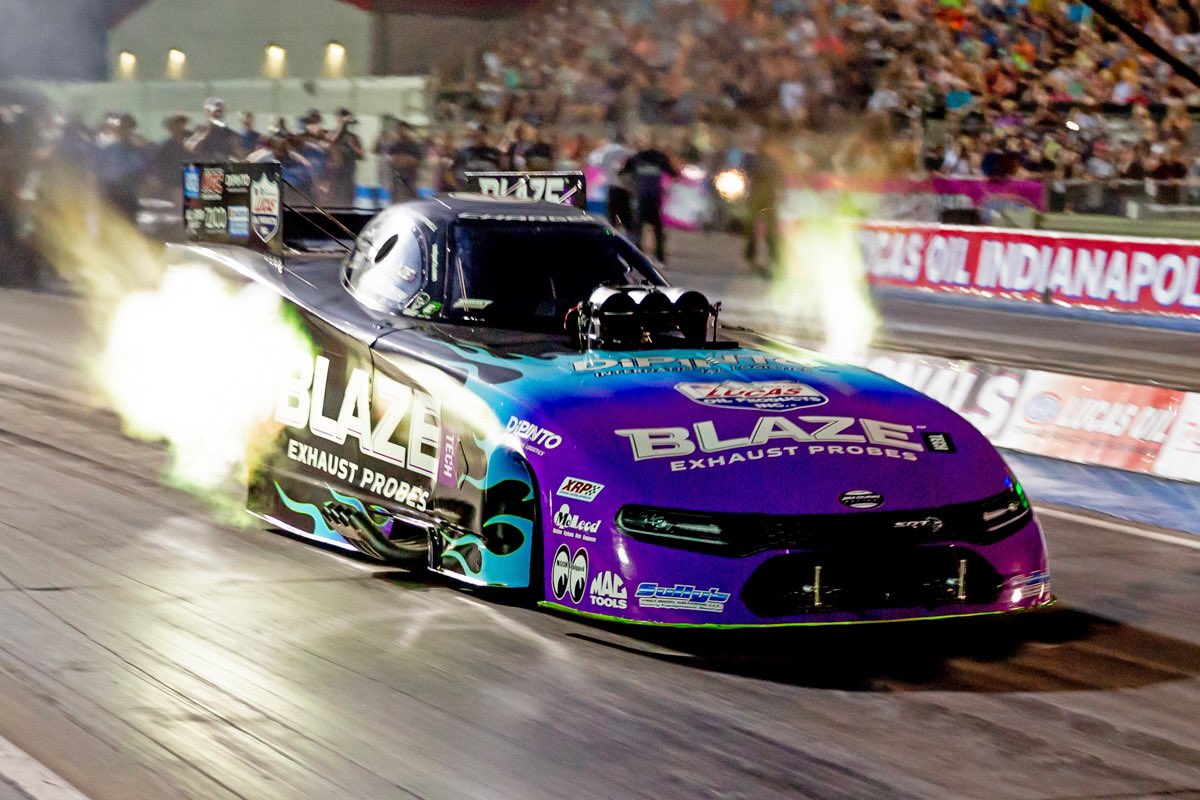 TV Times: Qualifying / Friday – 7-8:30 PM ET / FS1 Qualifying / Sunday – 11 AM-12:30 PM ET / FS1 Eliminations / Monday – 2-4 PM ET OR 4:30-6:30 PM ET / FOX – Check local listings @maplegrove1320 @nhra @jimdunnracing
Read More
NHRA's open-pits policy allows fans to get an up-close-and personal view of how teams rebuild engines. Drivers are often found in their pit areas, signing autographs and chatting with fans, who have the rare opportunity to get behind the wheel themselves in a variety of racing simulators in the Nitro Alley Fan Zone. Those are just a few reasons NHRA fans continue to be some of the most loyal in any sport. Jim was a fan of the sport long before becoming a driver. He looks forward to interacting with all of the fans that attend and drop by the pit area to meet.
LEARN MORE ABOUT NHRA DRAG RACING
Similar to their Top Fuel counterparts but with a shorter wheelbase and a carbon-fiber body that loosely resembles a production-based automobile, Funny Cars can run in the 3.8-second range and are capable of speeds in excess of 330 mph. Funny Cars are powered by the same supercharged and fuel-injected 500-inch engines as Top Fuel dragsters. Funny Cars are also similar to Top Fuel dragsters in that they do not use a transmission but rather transmit power to the huge Goodyear rear slicks through a multistage clutch assembly that is activated by timers.